Representatives from some of the largest banks in the country, the German FIU and Ministry of Finance joined to share expertise and discuss how to resolve challenges in the industry, at a critical point in time where sanctions and diversion of funds due to the geopolitical situation is causing particular concern.
Several speakers referred to Germany as Europe´s center for money-laundering, which is not unreasonable given the scale of its financial sector. Significant improvements have been made with regards to framework developments in recent years, however effectiveness has been pointed out by the FATF as a particular weakness in the German context.
According to Hartmut Renz, Director at Advisense Germany, it is important to take a broader view on AML, to determine what the inherent risk drivers are within a given financial institution, and take steps towards improved differentiation between automatic, systemic decision-making and what must be professional decisions by human.
This of course dependent on having appropriate competence and capacity within the organization and working continuously with feedback loops and ongoing optimizations.

Hartmut Renz, Director Advisense
Shortage of competent resources
Germany, like many other markets, is suffering from a lack of competent resources to develop and deliver on AML efforts, both in private and public sectors.
This is a challenge not in the least considering that also multiple non-financial sectors are covered by AML-regulations in Germany, including e.g. goods traders. Meanwhile, suspicious activity or transaction reporting to the German FIU is uneven. Very little is reported by property brokers, although 30% of money-laundering in Germany is made through property according to one speaker. According to the German FIU, top five risks in 2021 included property, new payment methods, gambling, misuse of NGOs, and gross tax crimes.
Several sections of the conference program addressed how financial institutions need to develop to achieve a risk-based approach, discussing efficacy and efficiency across KYC processes and transaction monitoring. FATF as a 'standard' was referred to as a red thread, inherent challenges to collect and validate unique beneficiary owner data, threshold values, and how to establish efficiency ratings.
Getting the basics right
It is not uncommon that different factors in the process of the AML risk assessment are mixed up, said one speaker from a bank who talked about how to establish the risk analysis in practice. During a round table session moderated by Advisense's Maximilian Krackhardt and Sarah Heller from Billie GmbH, the audience debated conditions for setting a standard for AML risk assessment, including establishing patterns and understanding the elements of what delivers efficiency. To illustrate this complexity, the example of KYC assessment which is done by another (correspondent) bank was used.
Should one draw a parallel to the world of ESG ratings, research shows that a selection of the leading global ratings of the same company deliver very different results[1]. What would happen if the same customers would be run through the KYC process in different banks? Would the result be the same?
It is really important to be able to align in the industry around what is a well-functioning and effective KYC risk model, and here the new AML package might be an opportunity, considering both soft and hard risk indicators also within Transaction Monitoring.

Maximilian Krackhardt, Senior Manager Advisense
Availability and quality of data was included in several parts of the program. Clearly, as one panelist concluded, those who can access their data are those who will take action. The fraudsters are there and simply change banks if necessary.
Availability and quality of data
Discussions suggest that government agencies need to take some fundamental steps with regards to improving and providing data and access to information about UBOs including the segments of non-governmental organizations and foundations. More guidance on how financial institutions should act is needed. Clearly, this is an issue area where more insight and work is needed in several countries. In Germany, NGOs are among the top 5 risks, and in Sweden extensive fraudulent schemes related to these segments have surfaced recently.
Recommendations
In summary, the following recommendations can be made going forward:
A proper AML risk assessment is decisive for the overall AML program and activities including transaction monitoring, and it is also an underutilized way for AML functions to market and raise awareness around AML activities internally. A proper risk analysis of AML risks is core and is the best way marketing the activities of the AML Unit.
AML risks need to be part of a sound and sustainable overall and holistic risk management approach
Predicate offences are not only based on payment transactions. Effective AML risk assessment needs to take a broader view to cover increasingly innovative fraudulent schemes, tax fraud, but also various financial instruments. The focus needs to widen, away from the still existing focus on cash and the most obvious traditional scenarios.
Today, we still see that AML risks are not sufficiently monitored or mitigated. Risk based monitoring, screening and control activities need to be part of the overall internal control framework.
MLROs are highly exposed and vulnerable. Personal liabilities and responsibilities of this role must therefore be defined in a clear and precise manner to enable the MLROs or their teams to work properly and without risk of perhaps getting unduly fined.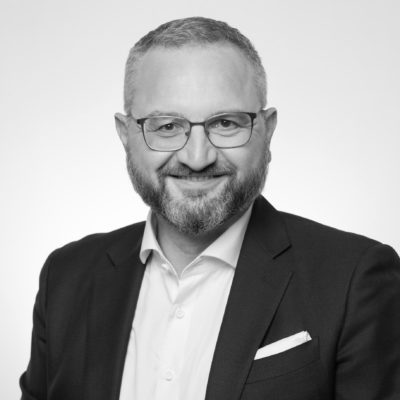 Maximilian Krackhardt
Senior Manager