We help you to strengthen your regulatory environment.

By combining core competencies in regulatory matters with in-depth knowledge of supervisory practice and business-oriented perspectives we support you through the entire value chain.
We support you with qualified advisory and implementation services regarding compliance & governance, financial law and regulatory matters. We offer customized legal and compliance solutions based on the needs of your business.
Tone Bergfelt
Director & Head of Financial Law
Therése Marcks von Würtemburg
Partner & Sales Strategy Manager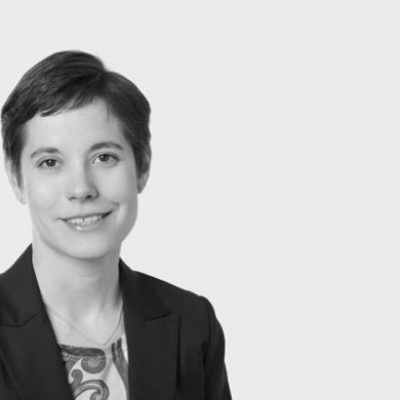 Governance
Sound governance arrangements enables efficiency in the ability to meet strategic and financial targets. It reduces the risk for supervisory sanctions and negative effects on your reputation and financial position. The board and management will be better equipped to lead and govern the organization in a rapidly changing environment.
A governance framework should be designed and customized for the specific business and corporate structure and be aligned with its strategy and core values. The framework should include a structure and set of rules that outlines how the organization is managed and controlled. Keep in mind that governance is an ongoing process – not a fixed structure and set of rules.
"During 2020, we have put a significant amount of energy into making our internal governance framework more robust and efficient. I am very pleased with the collaboration with Advisense and the insights they have provided. We will continue to use Advisense's expertise within GRC matters going forward."

– Martin Nossman, CEO Collector
We help you with:
Tailor-made governance models and framework that facilitate business and reduce risk-taking
Policies and procedures specific to your business activities
Support and advice regarding governance in various areas as AML, risk management, compliance and GDPR
Expert opinion in relation to governance in the financial industry
What you gain:
Increased trust. Improve your organizational stability with an effective plan for governance. Identify, manage and mitigate risks faster, thereby earning increased trust
Improved corporate governance. Let the board and management get better equipped to lead and govern the organization efficiently
Enhanced risk management. Align fundamental risks with your risk appetite while supporting strategic goals, financial targets and reducing operational costs
Strengthened reputation. Strengthen your reputation by building a stronger foundation for your day-to-day activities
Long and extensive experience of internal governance and change management
A long-term partner. We provide support before, during and after implementation
Tailored solutions based on your business and our accumulated experience
Compliance
Advisense knows that investments in regulatory compliance leads to healthy business. Regulatory Compliance is essential across the entire value chain. It creates strong internal culture, stakeholder trust and good reputation. We like to challenge and explore new ways to find the best compliance solutions.
With extensive experience in regulatory compliance matters, Advisense offers advice and support to compliance functions, the board of directors, the CEO and management teams. With our market and best practices insight, we assist in the development of compliance frameworks and compliance organisations.
We support in design and development of governance, ethical standards, market conduct, customer protection, product development, sustainability/ESG, remuneration, data protection, outsourcing arrangements, anti-financial crime and supervisory practices for credit-, insurance-, payment-, investment- and fund companies, as well as fintech and start-up companies.
Advisense also supports in interim roles as the head of compliance or the compliance officer.
Key benefits:
Access to the latest development in regulatory compliance
Practical business experience and understanding
Skilled team with customer focus
Long-term partnership
Legal
In a constantly changing environment, the regulatory legal risks need to be managed smoothly aligned with digital transformation and innovative business models. Advisense team combines deep core competencies in sector specific matters, in-depth knowledge of supervisory practices and business-oriented perspectives.
We offer legal services to financial companies such as drafting and reviewing general terms, corporate law matters, legal advice and support to legal departments, the CEO, management teams, and the board of directors. We can also assist you by acting in interim roles as legal counsels.
We support you with secretarial services to the board of directors and to committees of the board of directors. This includes advice regarding agendas, keeping of minutes, advice in relation to board material, the board of directors' rules, procedure, and annual plans.
Advisense also supports in interim roles as the head of legal or with interim resources to the legal function.
When partnering with us, you gain:
Access to the latest development
Practical experience and understanding
Skilled team with customer focus
Long-term partner
Implementation of New or Amended Regulations
Every company needs to consider how to best take advantage and comply with regulatory requirements, for their business model. Advisense can assist you in effectively assessing and implementing new complex regulatory requirements across your organisation.
Advisense is your partner in implementing new or changed regulations, including:
Design and development

Strategic analysis and presentation of current state vs. desired target state
Special considerations for a financial group (group- and subsidiary level arrangements)
Impact assessment based on the business, corporate structure, ambitions, and goals
Implementation plan and prioritization of activities
Stakeholder interaction

Implementation

Project management from start to finish
Business and strategy
Organisation, structure, roles and responsibilities
Internal rules, processes and reporting
Workshops, education and operative support
Resources and advice
By partnering with us, you gain:
Access to the latest development in regulatory change
Expert skills in all financial sectors
Well-proven methodology combining theoretical and practical aspects
Framework and Policy Drafting
Advisense has deep experience and expertise in internal framework and policy drafting for financial institutions and can assist in the development and maintenance of frameworks, policies and internal guidelines. We like to challenge and explore new ways to find the best internal frameworks.
Key benefits:
Adaptation to the operating model, including group- and subsidiary level
Simple and clear without losing regulatory requirements
Easily understandable and accessible
Technical and digital solutions
Communication and information