Realizing Dreams: Annik's Greenland Adventure
On May 6th, our esteemed colleague, Annik Cecilie Saxegaard Falch, embarked on an incredible journey across the icy landscapes of Greenland. Joined by a team of seasoned explorers led by Arnaud de Laveleye of Ousland Explorers, Annik set out on a challenging ski expedition from Kangerlussuaq on the West Coast to Isortoq/Tasiilaq on the East Coast. This captivating adventure is anticipated to span approximately 25 days, during which Annik's progress will be regularly updated via satellite.

In this interview, we had the opportunity to delve into Annik's motivations, preparations, and aspirations for this trip to Greenland.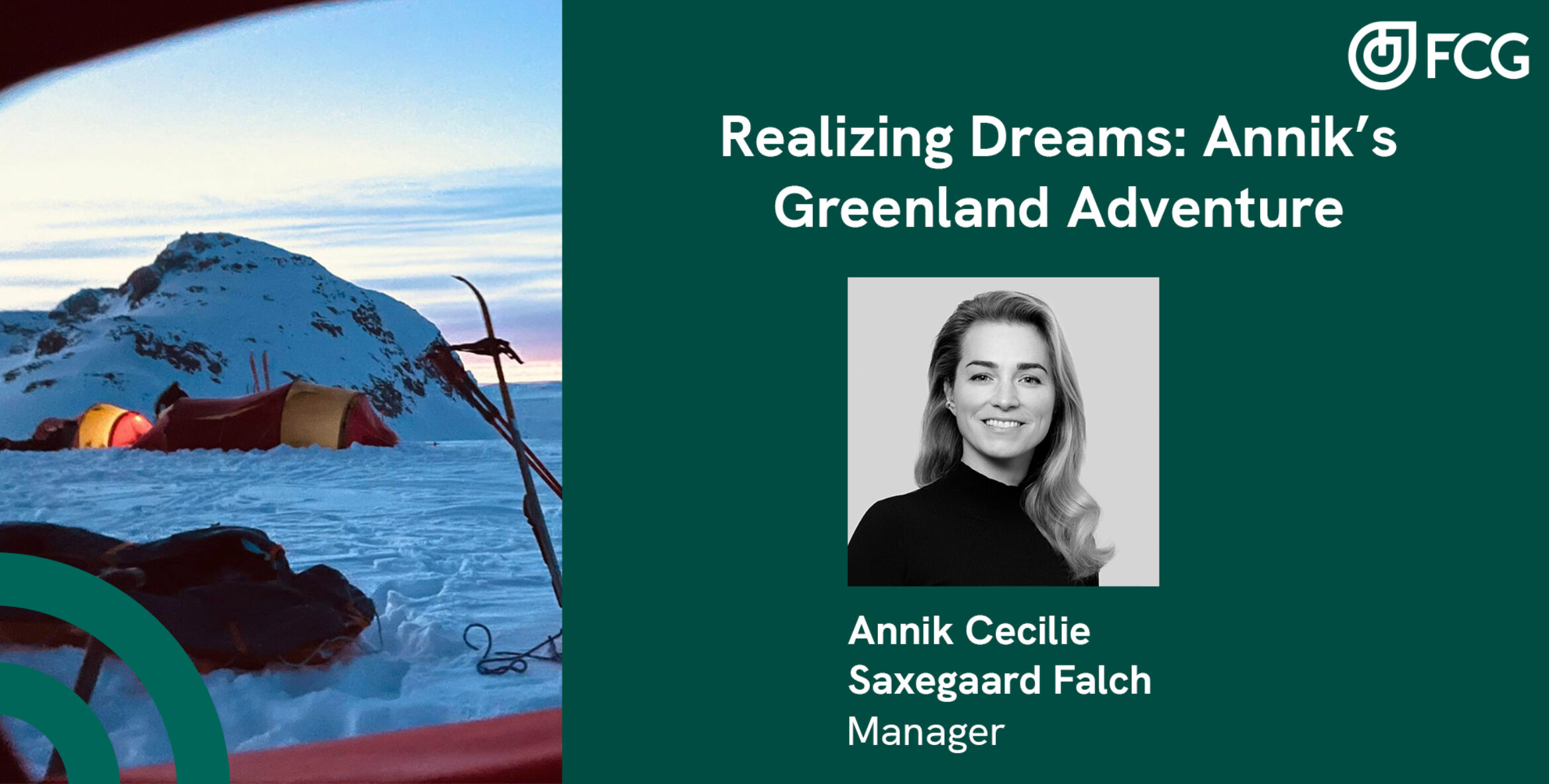 What: Crossing Greenland on skis, from Kangerlussuaq on the West Coast to Isortoq/Tasiilaq on the East Coast.
Travel Route: Oslo – Copenhagen – Kangerlussuaq – (Icecap) – Isortoq – Tasiilaq – Kulusuk – Reykjavik – Oslo.
Icecap crossing: 25 days +/-. Departing Kangerlussuaq on May 6th/7th. Arrival in Isortoq, latest June 4th.
People: Group of five, Led by guide Arnaud de Laveleye/Ousland Explorers.
It will be possible to follow the expedition via satellite updates here: https://www.ousland.no/diarygr23sarn
Can you tell us about the inspiration behind your trip to Greenland?
The inspiration to cross Greenland on skis dates back about three years. I was in Svalbard at the time, and at some point, I discovered that the polar and arctic way of living had an immense pull on me. I have a tremendous interest in polar history and tales of the old heroes (Nansen, Amundsen, Rasmussen etc.), and this, combined with my love for the cold, harsh and barren landscapes, made me realize that a long skiing expedition is something that I need to do. I set a three-year timeframe, and started, ever so slowly, to prepare. It was, however, first in October last year that I decided that a Greenland-crossing would be the perfect end-marking of this three-year "getting into polar-expeditions"-thing.
What steps did you take to prepare for your journey to Greenland?
I've spent the last three winters getting really into winter camping, going on ski trips with tents and sleds to build confidence. Last fall I stepped it up a little with strength sessions working on hips and joints and chiropractor sessions to work on my neck and lower back. Over the last few months, I've had quite a few intensive training weekends on skis, testing gear and physique, and I've pulled car tires in the forests around Oslo, which is the best way to simulate the pull of the sled. Still, I think the mental preparations have been most important. I've read a LOT of books and articles, gone full nerd on everything polar (ask anyone in the Oslo office!) and sought knowledge from the expedition-community in Norway.
How do you feel about the company's support of your planned leave to Greenland?
From the first "YES" from my leaders to my departure later this week, the company has been nothing but fantastic. My co-workers have cheered it on, and my team (ESG) and closest leader (Matthew Smith) has been really cool and supportive when it comes to flexible use of hours. I have gotten all the time that I've needed to immerse myself in my project, without feeling that anyone is hanging over my shoulders. Worth mentioning is the incredible support from Johan Røthe, CEO Norway. After these months of preparations, I'm left with a really good feeling. This is a company that listens, prioritizes our holistic wellbeing and by action shows its support.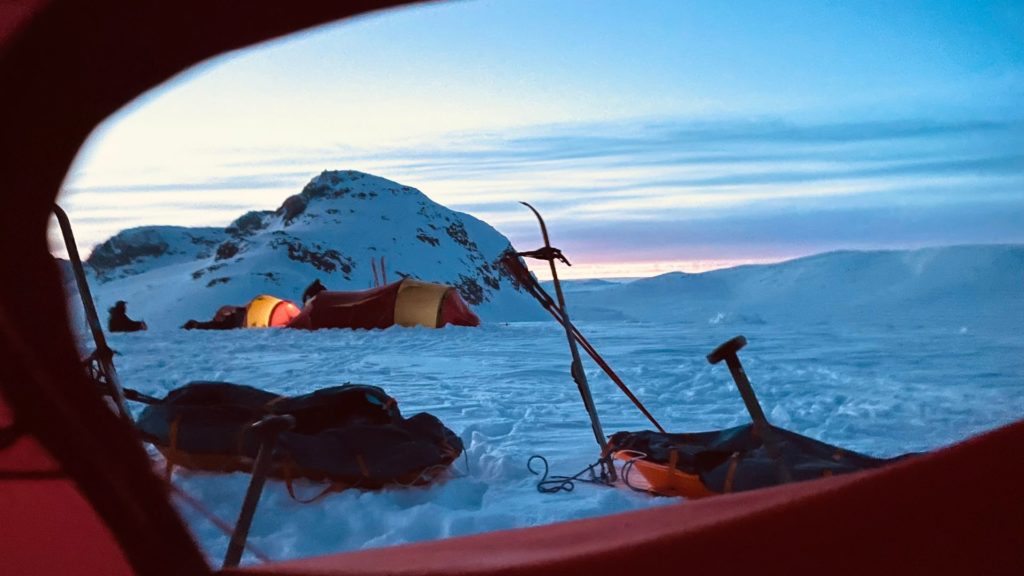 What are some of the unique cultural experiences you hope to have while there?
As most of the trip will be on the barren ice shelf, I won't engage with the Greenlandic culture too much. But if all goes according to plan, we will arrive in Isortoq, a small fishing village on the East Coast in early June and spend a few nights there. Rumor has it that the locals are very eager to invite people along for hunting and fishing trips. I hope that will happen and think that would be a wonderful experience!
Do you have any tips or advice for colleagues who may be interested in taking a similar trip in the future?
Start preparing and enjoy the magnificent time you'll spend on fixing stuff, getting gear, talking to people, train, eat and "becoming" the trip. Create meaningful years-in-life!
Can you share a specific moment or experience from your trip that you think will stay with you for a long time?
The image I have in my mind is the endless white desert in front of me. I dream of being on my way, for a long, long time, with no goal in sight. In contrast to fast-paced lives, I feel that it is a real privilege to be so distanced from the buzz, and just focus on being present and put one foot in front of the other. At the same time, though, the real challenge also lies in the remoteness. You're in it, though sunshine and storms, dreamy days and dreadful days, and you can't quit when things get rough. I do think I'll return from the trip, marked by that experience, in one way or another.
How do you anticipate your trip to Greenland will impact your perspective on life and work when you return?
I've been lucky to be part of longer adventures before, and while this one will be more demanding no doubt, I think I will return with the same view on life and work; that I cannot have one without the other. I love working at FCG, taking deep dives into the topics that I care most for (ESG & Sustainability) and being part of a team that fills my days with humor and laughter. I get kicks from solving complex customer cases and feeling that my knowledge is of use. But I also know that I need to spend time in nature, in the mountains and away from all the buzz. To me, the interchange of those two lives makes it all beautiful.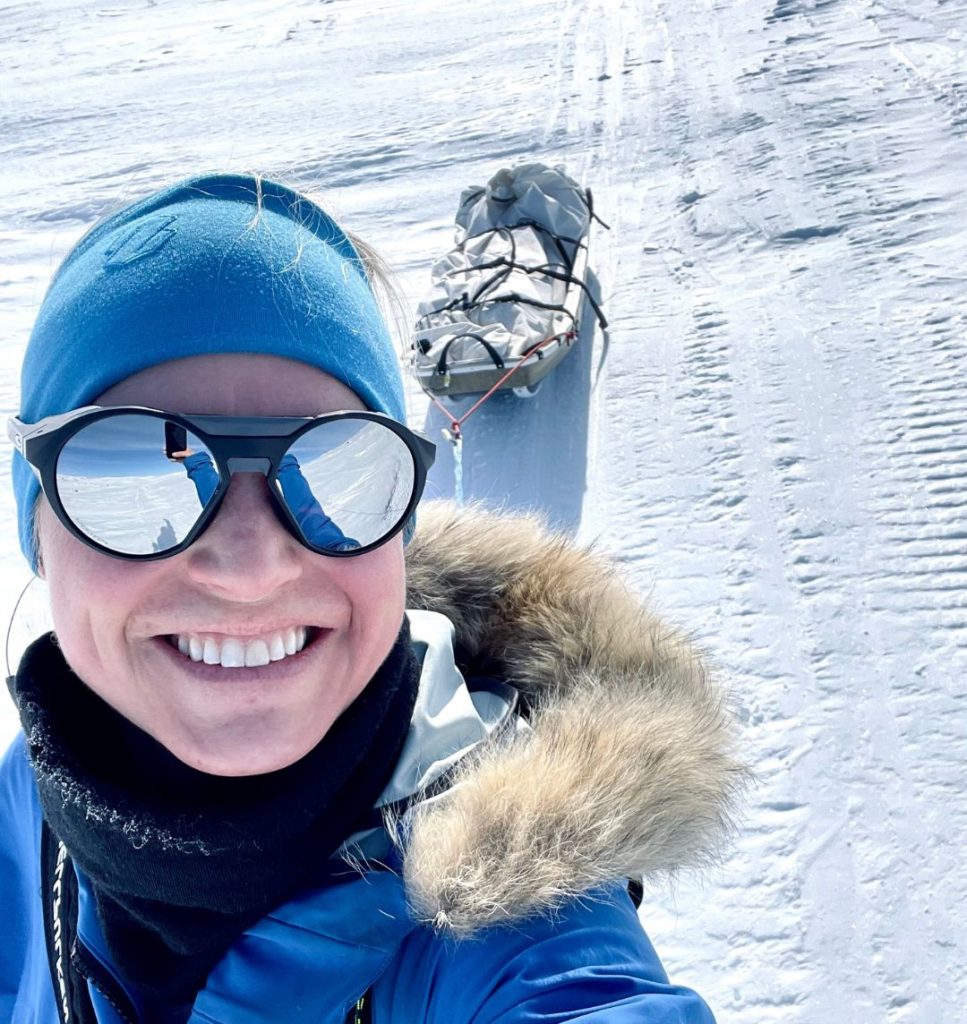 How do you think this trip will contribute to your personal growth and development?
Engaging in this expedition has a lot to do with identity. When I've done things like this before (mostly on a smaller scale though), I've sensed a significant "click" – telling me that I'm on the right track, that I'm becoming better at being me. I also think that my interest in polar achievements has made me want to find out for myself how I deal with the conditions and efforts that a polar adventure requires. The risk dimension is also definitely part of the package. In these days leading up to the expedition, I feel that I'm becoming more alert, that I'm bracing myself to go through something that will require a lot of me both physically and mentally, where simple mistakes can potentially have grave consequences. The seriousness of it all makes it exciting, alluring – and important.
We also talked to Johan Røthe, CEO Norway, about Annik's adventure and what it means to be able to pursue passions outside of work:
With the fast-paced and complex world we have today, time to reflect is so crucial for us. I believe that the opportunity to fully disconnect from work and have an extended period for deep reflection will benefit both individuals and their work perspectives. A high degree of work flexibility in combination with great opportunities for personal development is a benefit that you should experience within consulting. That is a core part of consulting. I am genuinely happy that Annik is embarking on this journey, even though I will miss her when she is away."

JOHAN RØTHE, CEO NORWAY
We extend our best wishes to Annik and the entire expedition team, eagerly awaiting their safe return.