Corruption in Sports Revealed: World Handball Championship Referees Tied to Match-Fixing
Chris Kronow Rasmussen, Senior Manager at Advisense and well-known expert in match-fixing and financial crime prevention, was invited by Danish TV2 to comment on the report which has until now been held secret.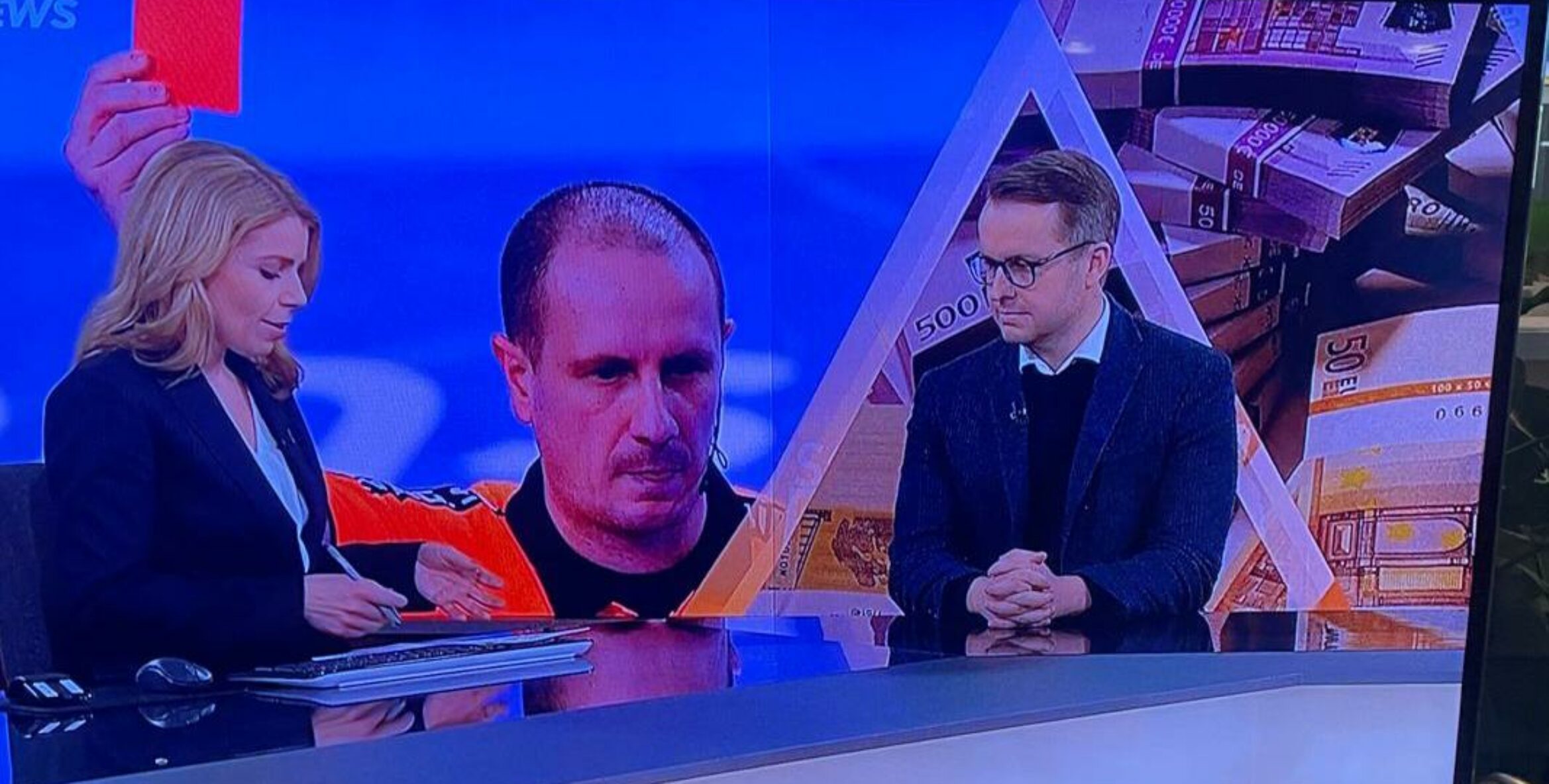 Chris Kronow Rasmusson commented on the revelations in the studio at Danish TV2 over the weekend. The revealed corruption stems from a report from 2018, prepared by Sportradar, an analyst firm recognized as world-leading when it comes to detecting match-fixing. It confirms evidence of match-fixing in 26 games involving eight top referees, several of whom are officiating matches in the current Handball World Championships.
Kronow Rasmussen has in-depth knowledge of match-fixing investigations from his previous work as head of the Danish part of the Global Lottery Monitoring System and previously contributed to other Sportradar investigations and reports.
"It is rare to see a report raising so many clear-cut and concrete red flags as this one. Clearly, as the report demonstrates, there is something highly suspicious and worrying within handball – concerning referees and specific games so the obvious thing to do is for the EHF to undertake a thorough investigation and suspend the referees during that period," Kronow Rasmussen said to Danish TV2 on Sunday.
Match-fixing and corruption in sports, from the Olympics Games to the level of local 4th and 5th football leagues across Europe, is nothing new. Links to organized crime and large-scale money-laundering are subject to increased scrutiny. Financial companies are becoming increasingly aware of money-laundering risks associated with sports betting and gambling companies. This is a growing concern to the sports industry at large.
"It is a complex challenge to understand both how match-fixing and corruption works in practice. Match-fixing cannot be monitored away. Sports and betting companies need proper risk assessment and a much more thorough and systematic approach if they want to turn things around," says Kronow Rasmusson.
Numerous international experts and local journalists have pointed to a steady growth in corruption in sports, to a large extent driven by organized crime (mafia) operating with a global reach, from back-offices in high-risk jurisdictions and a reach down to local sports clubs in countries with high levels of transparency, such as the Nordics.
One can draw parallels to the money-laundering scandals a couple of years ago. Precisely because the Nordics are perceived as low-risk in terms of financial crime and corruption, we are easier targets. Risk awareness is generally low, and many organizations frequently stop at the stage of policy and some information campaigns.
"There is data which shows quite clearly that the Nordics are targeted by international mafia for match-fixing. Hopefully the World Handball Championship can become a catalyst, the game-changer, to put match-fixing and corruption in sports much higher on the agenda and get down to more thorough measures. Sports is already tainted, and it takes better efforts to stay the step ahead of financial crime. The consequences are just too expensive for all not to," says Kronow Rasmussen.
Read the latest on financial crime prevention here: The Step Ahead of Financial Crime – FCG
Chris Kronow Rasmussen
Senior Manager