Knowing the risk of conflict of interest
Split loyalties and undue advantages for personal gain is harmful to any business or public organization. The risk of conflict of interest and corruption is especially important to assess in conjunction with high-level decision-making, in all sectors. On June 9th, Advisense's Louise Brown commented on risks involving split loyalties and undue personal gains in SVT Rapport.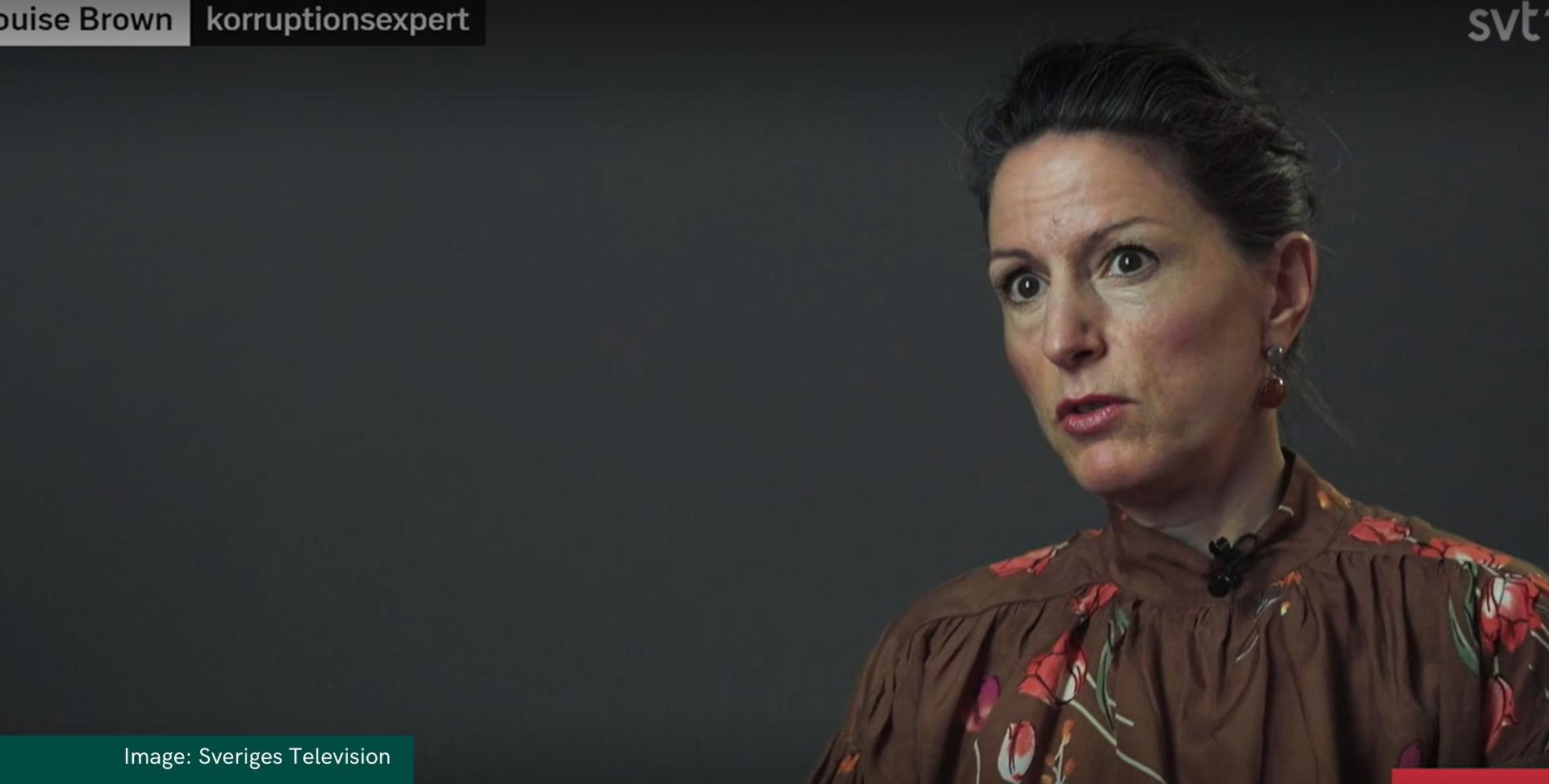 In the financial sector, undue advantages can by way of example involve incorrectly approved credits, mortgage brokering or interest rate offerings, enabled by bribery and corruption – causing material harm.
Undeclared links and relations to stakeholders and other parties that are impacted either positively or negatively by certain decisions is not an uncommon challenge in the context of integrity and anti-corruption. Managers on high or low levels who set up parallel business to trade with themselves at the cost of their employer and to the detriment of fair market competition, is yet another commonly known corrupt practice.
Organizations need to ensure a complete view of potential risks, including human resources and in particular key functions in the risk assessment process. This involves both due diligence in conjunction with recruitment and appointing mandates, business associates and third parties, but also as an ongoing process to identify and assess changes in the context of the operations and thereby also the risk exposure. This is part and parcel of an effective anti-corruption management system.
In the context of anti-money-laundering, PEPs is obviously a familiar concept, and it is there for a reason. Namely the heighted corruption risk associated with politicians and public officials. For PEPs and notably top politicians, being transparent with loyalties and sources of income is critical to effective anti-corruption, good governance and to democracy.
Louise Brown, anti-corruption auditor (ISO37001), was interviewed in SVT Rapport on June 9th in conjunction with Mission Investigate (Uppdrag Granskning) reports that several top politicians in Sweden do not account for all their incomes despite the obligation to do so.
According to the news report, several Swedish party leaders fail to properly disclose all their incomes. The speaker of the Riksdag comments that in the event that members of parliament do have multiple incomes, it is assumed that such is self-reported.
"It becomes impossible to identify potentially undue influence linked to payments made by various parties"

Louise Brown
However, there is no publicly available register or regular audits to ensure that this is effectively done, and the journalistic investigation shows the contrary.
According to Transparency International Sweden, referring to a Global Data Barometer study that assesses the state of data for public good in 109 countries, Sweden has the lowest ranking in Europe, together with Belarus, for publicly available data on the internet.
"Again, and I say again because this is not uncommon in the Swedish context, we have a case of reliance on self-reporting with little or no follow-up. A systematic and independent auditing and review process must be expected, especially as it in this case involves top politicians"

Louise Brown